I am often asked what kind of brushes I use. Do not use the watercolor brushes as they are too soft and hold too much water. Use something like the ones in the image. The fan brush is a Bob Ross size 3.  Please do not go out and buy brushes but let me help you decide what you will need.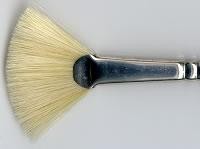 Here are a few hints..I often use Graphite carbon paper (3.99) to transfer an image.  It is very hard to find but I found it at Michael's arts and crafts in Everett.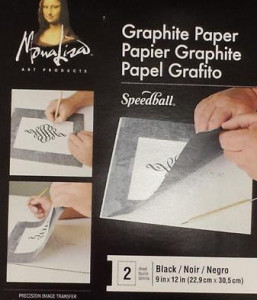 ---
Painting on Glass
You will want to use enamel paint or paint that is marked for glass.  I like craft smart all-purpose or folk art enamel. You should use a medium called "Clear Medium" instead of water. You will find instructions for heat setting the paint on the back of the bottle.
---
I thought that I would share with you how I made my own paint shaker for all that dried-up tacky paint.  I spent forever shaking the bottles, dumping them into cups, and stirring. Finally, my dear husband gave me an old battery-operated saw. "Saw All" is the name and you can often buy the electric ones on sale at harbor freight for around  19.95.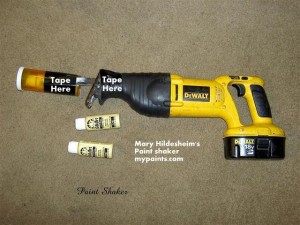 The blade is the right size so all you do is take an old prescription bottle (a crystal light container works great too and you can do 2 paint bottles at a time) that is larger than your 2oz paint bottle and tape it to the blade. That is where you will put your 2 oz bottle of paint.  I also add a piece of old sponge so it doesn't rattle when it starts to shake and put the cap on.
Please be very careful! Use at your own risk!  You can watch my video under "Links and Videos"
 Tape the part that moves where the blade goes in to keep it from moving…just one large piece of duct or electrical tape will do. (See Photo)
 I hold it right side up but you can position any way you like. It has loads of power and works very well. It only takes about 45 seconds to totally revive the old paint.  I also put a drop or two of water in it if it is really dried up.
---
Tip for Double loader (see photo below)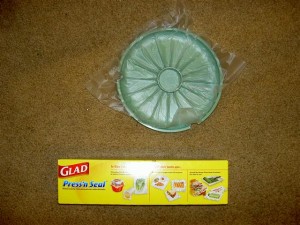 When you use your double loader it is very easy to clean if you just use a sheet of press and seal to line it. When it gets ugly with lots of paint you can just throw it away and reline.  Carol also mentioned that it is important that the loader be dry or the press and seal will not stick.  I trim the edges after I put the press and seal in the double loader so that I always get a nice snug fit.  Remember that the tabs must line up when you close it and you must add water to the sponge 🙂