---
  

Scroll down to see the

 upcoming classe
November & December (CLICK  CALENDAR)
Blue Christmas light up cube and Snowman
The Blue Christmas cubes are painted on glass cubes. I provide everything you will need-cubes,lights, paints, and ribbon all for price of 35. It is my way of saying thank you for a wonderful year!
January (CLICK  CALENDAR)
Waves and Blue Roses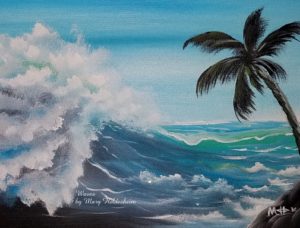 Click on the heading in the calendar to see the picture.
February (CLICK  CALENDAR)
Northern Nights & San Juan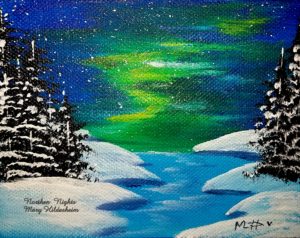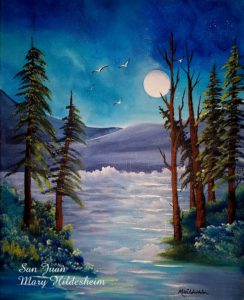 To schedule a class call 425 273 1155 or 425 481 5215 or email  marysart@gmail.com.  I am located at 2002 171st. pl. SE, Bothell,WA 98012
Please check out my upcoming bazaars. You will find them on the Nov,Dec. calendars.
---
CLICK HERE TO SEE MY 2016-18   PICASA WEB ALBUMS  
Click Here to see my   2015 Web Album